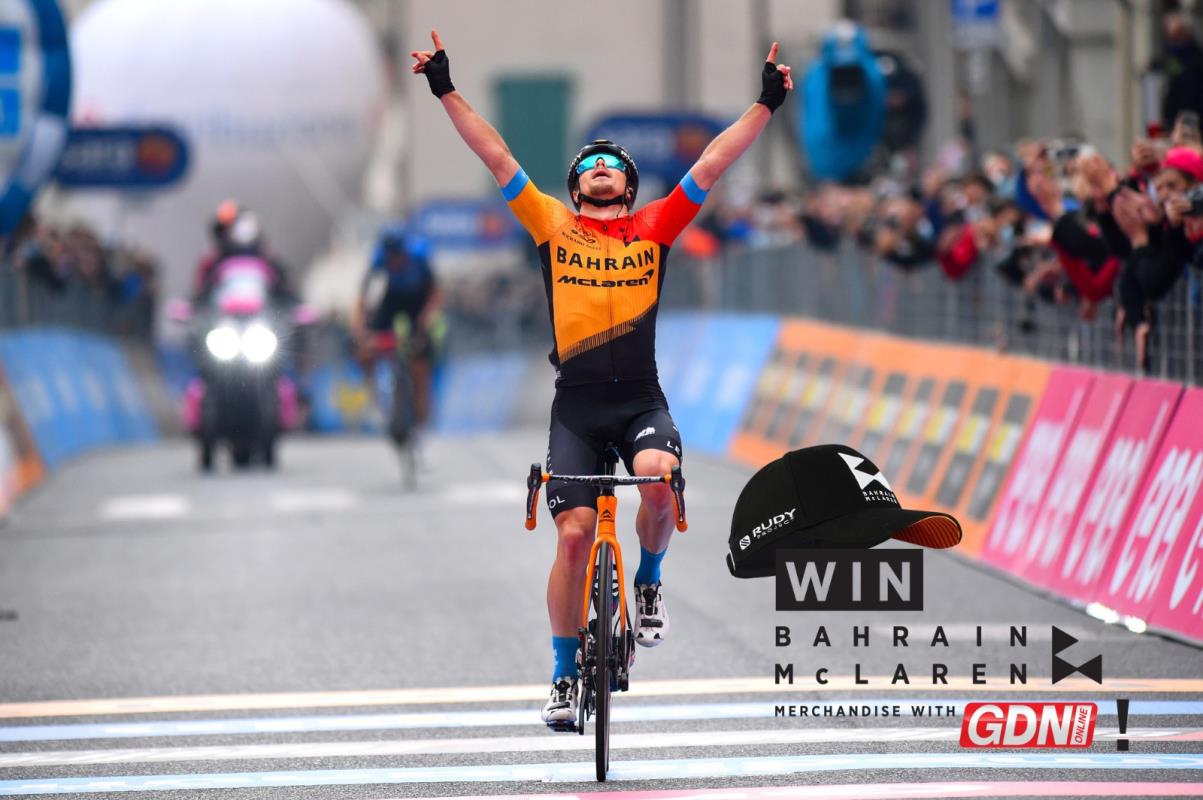 HATS off to Team Bahrain McLaren! GDNonline readers can join in the celebrations after ace rider Jan Tratnik's stunning 16th stage win at the Giro d'Italia by picking up a prize of their own.
A chase group including Ineos Grenadiers rider Ben Swift threatened to haul in solo leader Tratnik but only O'Connor (NTT Pro Cycling) was strong enough to set up an exciting finish with 12km remaining of the 229km route from Udine to San Daniele del Friuli.
Tratnik held off the Australian rider to secure his most prestigious professional result, while his Team Bahrain McLaren teammate, Italian Enrico Battaglin, finished third and, Hermann Pernsteiner stepped up on the podium after taking second place in stage 17.
To mark the occasion, we have 10 official team podium caps to give away in an easy-to-enter competition. Simply answer this question in the comments section or email [email protected]
• Jan Tratnik won his first Grand Tour stage two days ago with a thrilling finish at San Daniele de Friuli which was only 173km away from his birthplace. In what country was Jan Tratnik born?
The first ten correct answers pulled out of the hat at noon on Sunday will each win a prize podium cap.